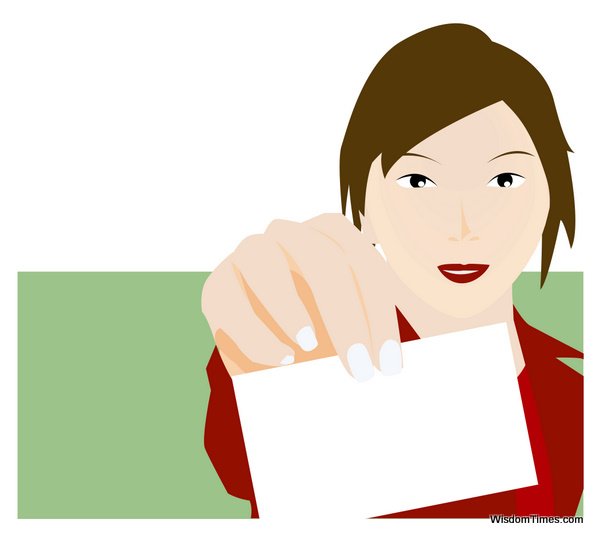 Have you started receiving mailers from your banks or brokers asking for information to be KYC compliant? If you haven't yet received them, then you will soon see these mailers coming to you. So, it might be a good idea to read through this article so you know what to do when you get the mailer.
KYC Sounds Catchy, but what's that?
KYC is an acronym for "Know Your Customer." This is a means of Customer Identification. As per the guidelines prescribed by SEBI under the Prevention of Money Laundering Act, 2002, all financial institutions and intermediaries including Mutual funds have to Know Their Customer.
What this means is that the financial institutions need to have information about their customer pertaining to identity, financial status, occupation and address details backed by documented evidence or proof. Once submitted, this information will be verified.
The Mutual Fund industry has appointed CDSL Ventures Ltd. (CVL), a wholly-owned subsidiary of Central Depository Services (India) Ltd., to carry out the compliance procedure. CVL has created PoS or Point Of Service locations to accept the application forms, verify the documents and provide acknowledgement.
The list of PoS is displayed on the websites of mutual funds, CDSL and AMFI. This step has been taken by SEBI to prevent criminal elements for misusing the investments for money-laundering activities.
KYC Compliance was made mandatory for individual as well as non-individual investors from Feb 2008 for any mutual fund investments above Rs 50,000. However, with effect from January 2011, this has been made compulsory for all mutual fund investments irrespective of the amount.
Applicability of KYC norms
See following table for Applicability of KYC norms:
| | | |
| --- | --- | --- |
| Category of Investors | Up to December 31, 2010 | W.e.f. January 1, 2011 |
| #1,2 Resident Individuals | Rs. 50,000 and more | Any Amount |
| Non Resident Investors or Persons of Indian Origin | Any Amount | Any Amount |
| * Investors investing through Channel Partners/Channel Distributors | Any Amount | Any Amount |
| Non Individual Investors (Corporates, Partnerships, Trusts, HUF, etc.) | Any Amount | Any Amount |
#1– In case of Joint Account holders, all the account holders needs to be compliant.
#2– In case of minors, the guardian should be compliant. Once majority is attained, then the individual needs to complete the KYC compliance.
* For investors investing through Power of Attorney (PoA), the PoA issuer and the PoA holder need to be compliant.
Indian Citizen – What Do I Do?
Okay, so I have got an overview of KYC. And yes, you are so right: I have been receiving mailers on KYC. Now what do I do? Where do I go from here?
The following section gives answers to all those questions.
So, let's say, Nila, an Indian citizen wants to be KYC compliant. Here is the step-by-step procedure of how she will need to proceed:
STEP #1: Obtain the KYC compliance form from websites of all Mutual Funds, AMFI or CDSL. Hard copies of these are also available with the distributor/brokers. Or you might have received them from your broker.
STEP #2: Nila needs to fill in the required details such as Name, Date of Birth, Nationality, Residential status, Pan Number, Address or contact details and information on income. The completed form needs to be submitted at a Point of Service or PoS Center set up by CVL along with the self-attested copies of documents evidencing Proof of Identity and Proof of Address. AMCs also accept the forms at the Investor Service Centers.
STEP #3: If one cannot submit the form personally, then the completed form (along with attested copies of the required documents) can be mailed to the PoS.
STEP #4: Upon receipt, the documents will be verified with the original and an acknowledgement will be given to Nila. In case the documents are mailed, then the KYC acknowledgement is mailed by post to the mentioned address.
STEP #5: Nila needs to now attach the KYC acknowledgement along with the investment application form of the mutual fund. She has to submit the KYC acknowledgement to her existing mutual funds.
STEP #6: Once she submits the KYC acknowledgement, this will be registered against her folio or account. In case of multiple accounts, she has to inform the mutual fund to update all the accounts.
NRI – What Do I Do?
Nila's friend Veena stays in the US. Upon hearing about the requirement she calls Nila to know more about it. Having just completed the procedure, Nila gives her detailed information about the KYC compliance. She mentions that since Veena would fall under the NRI category, the following are the documents she needs to provide:
Certified True copy of the Passport
Certified True copy of the Overseas and Permanent address
Documents need to be attested by the Consulate office or overseas branch of Scheduled Commercial banks registered in India.
A Few More Points
1) The procedure and document requirement for Person of Indian Origin or PIO is same as that of NRI.
2) If any documents of NRI or PIO are in foreign language, then the same needs to be translated in English for submission.
3) In case of a change in any information like address, income details or any other information, the nearest PoS needs to be informed about the same by submitting necessary documented evidence.
AMCs have full authority to reject any transactions if there is no KYC compliance. So, all you people, get KYC compliant. I will say "It's about time!"